Gabriel Acevedo Velarde
(Lima, 1976) Gabriel Acevedo Velarde's installations, videos and drawings are affected by the coincidence of subjective and historical forces that seem irrevocably alien, but that end up being summoned in images and stories of remarkable psychological inventiveness. His peculiarity lies in creating a territory of sensitive and intellectual excitement that is difficult to categorize as it brings connections that escape any academic orthodoxy.


Bio/CV
Gabriel Acevedo Velarde (Lima, 1976) lives and works in Lima.

His recent solo exhibitions include: Mori Art Museum, Tokyo; Reina Sofia Museum, Madrid; Museo Experimental El Eco, Mexico City, Mexico and Museu de Arte Moderna, São Paulo, Brazil. Acevedo has participated in numerous group exhibitions such as Reina Sofia Museum; E-flux, NY; LiMac, Madrid, Spain; Paço das Artes, São Paulo, Brazil; Künstlerhaus Bethainen, Berlin Germany; Fundación Proa, Buenos Aires, Argentina; Yerba Buena Center for the Arts, San Francisco; the Lyon Biennial, Lyon, France; Biennial of São Paulo; São Paulo, Brasil; Museum of Fine Arts, Houston; Temporäre Kunsthalle, Berlim; the Mercosul Biennial,Porto Alegre, Brasil; Museo Carrillo Gil, Mexico City (2009); the Triennial of Guangzhou, Guangzhou, China; among many others.

He received grants from the Rockefeller Foundation, the Jumex Foundation, the Media Arts Foundation and The Shifting Foundation.

His work is part of the following collections: Museo de Arte de Lima – MALI in Lima, LACMA in Los Angeles; São Paulo Pinacoteca; MALBA in Buenos Aires; Museum of Fine Arts in Houston; JP Morgan Chase Art Collection; Poju Zabludowicz Collection, among others.

Available works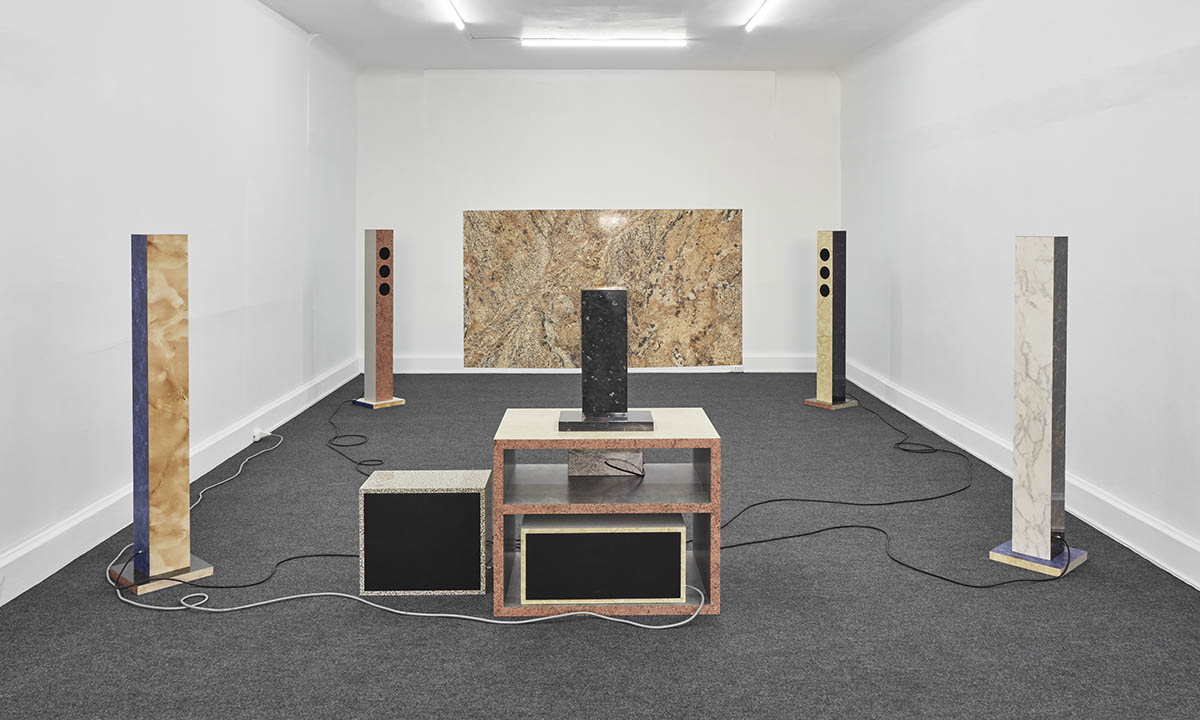 "Espacialidad Aspiracional (Home Theatre)", 2018
Formica, Dolby 5.1 sound system (6 speakers, amplifier/DVD player, cables), MDF, black fabric, brass details