Gilda Mantilla
Gilda Mantilla Lagos' (Los Angeles, 1967) drawings, paintings, objects, prints and installations have a fundamental axis in the uses and problems of image as knowledge tool, and its relationship with the different contexts in which it unfolds as an organizing element of gender or class identity. Her recent work incorporates the idea of resistance, as capacity, quality, attitude and destiny; associated with vital circumstances, as well as with the more specific material and process conditions of the artwork itself.
In parallel, she develops an extensive collaboration with Raimond Chaves, together they represented Peru at the 56a Venice Biennale in 2015.
Her work is present in important collections such as MoMA, Guggenheim, MUSAC, Museo de Arte de Lima (MALI), and others around the world.
Bio/CV
(Los Angeles, 1967), Gilda Mantilla is a contemporary Peruvian artist. She studied painting at the Faculty of Art of the Pontificia Universidad Católica del Perú in Lima between 1990 and 1994, from where she graduated with the thesis "Portable Aesthetics. An approach to urban popular aesthetics". She was a member of Espacio La Culpable, Lima (2002-2008). In 2015 he represented Peru at the 56th Venice Biennale with his artistic partner Raimond Chaves.

She has works in collections such as MoMA NY, Guggenheim collection, Museo de Arte de Lima and MUSAC, among many others.


Available works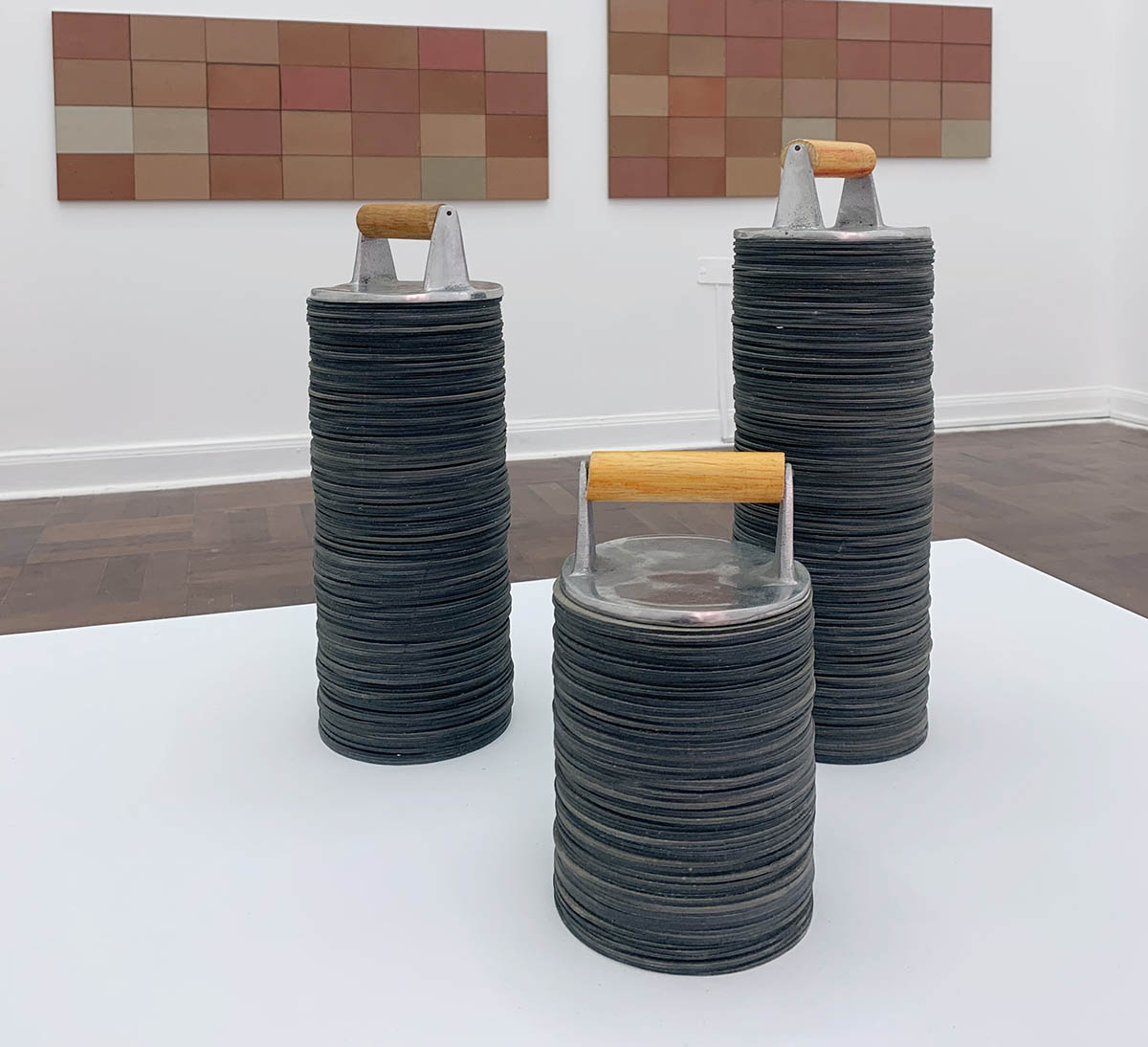 3.36 y 40 cm de altura por 13 cm de diámetro
Tríptico compuesto por 365 circunferencuas de cartón reciclado y tres piezas de aleación de aluminio y madera