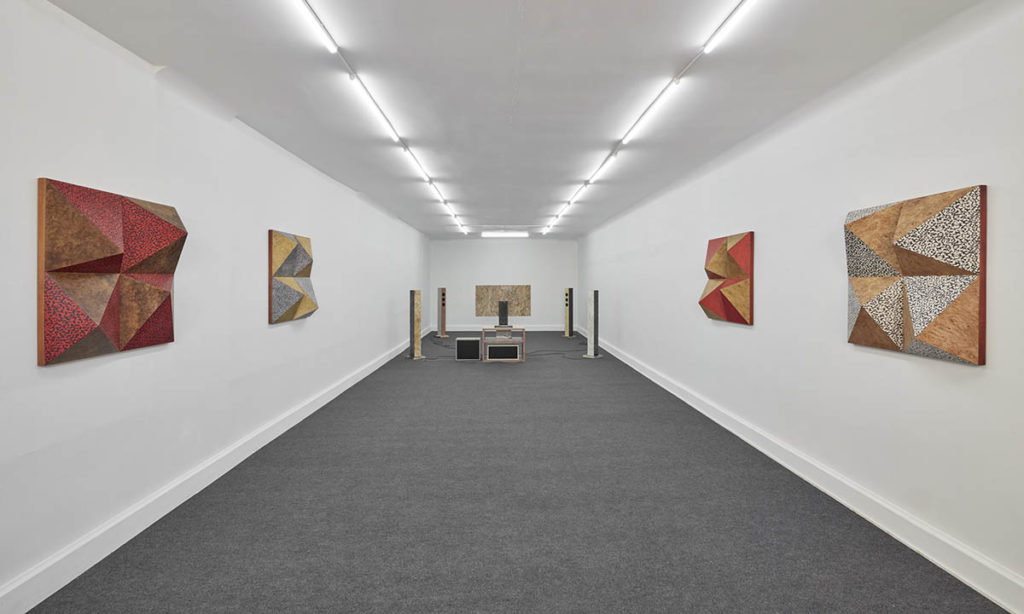 Espacialidad aspiracional
For his second solo exhibition in Peru, Gabriel Acevedo Velarde presents a sound installation, or – more precisely – a sound
sculpture in the form of a "home theater" sound system with speakers and a TV monitor laminated with various forms. The
sound, which includes the iconic "deep note" of THX, was worked in collaboration with Julio Lugón, a Peruvian artist based in
Berlin. Accompanied by this installation are a series of wall objects that are also acoustic diffusers, which use the "bacterial"
and "spugnato" (sponge) patterns of the Italian Etore Sottsass, founder of the Memphis style, so influential in the 80s.
Espacialidad aspiracional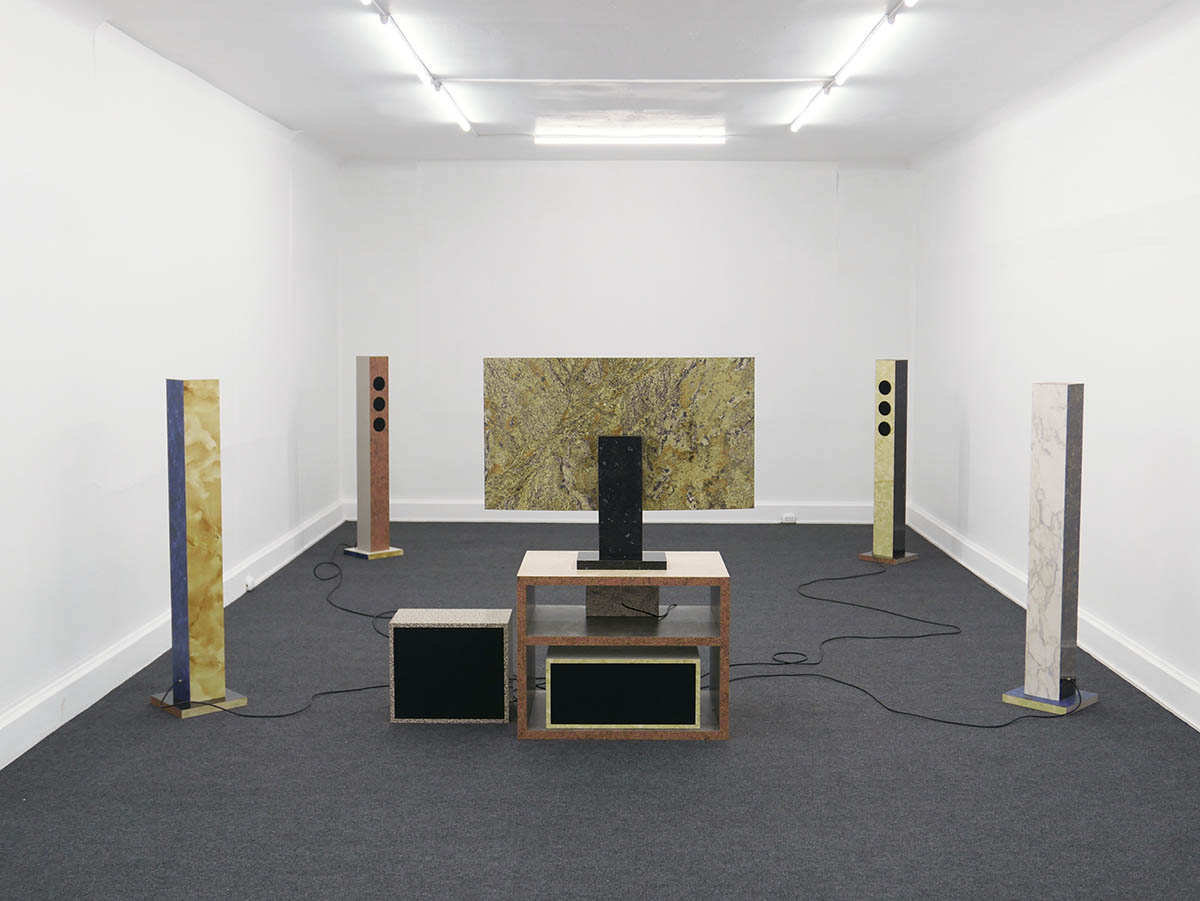 Collage, aceite de pintura, grafito en papel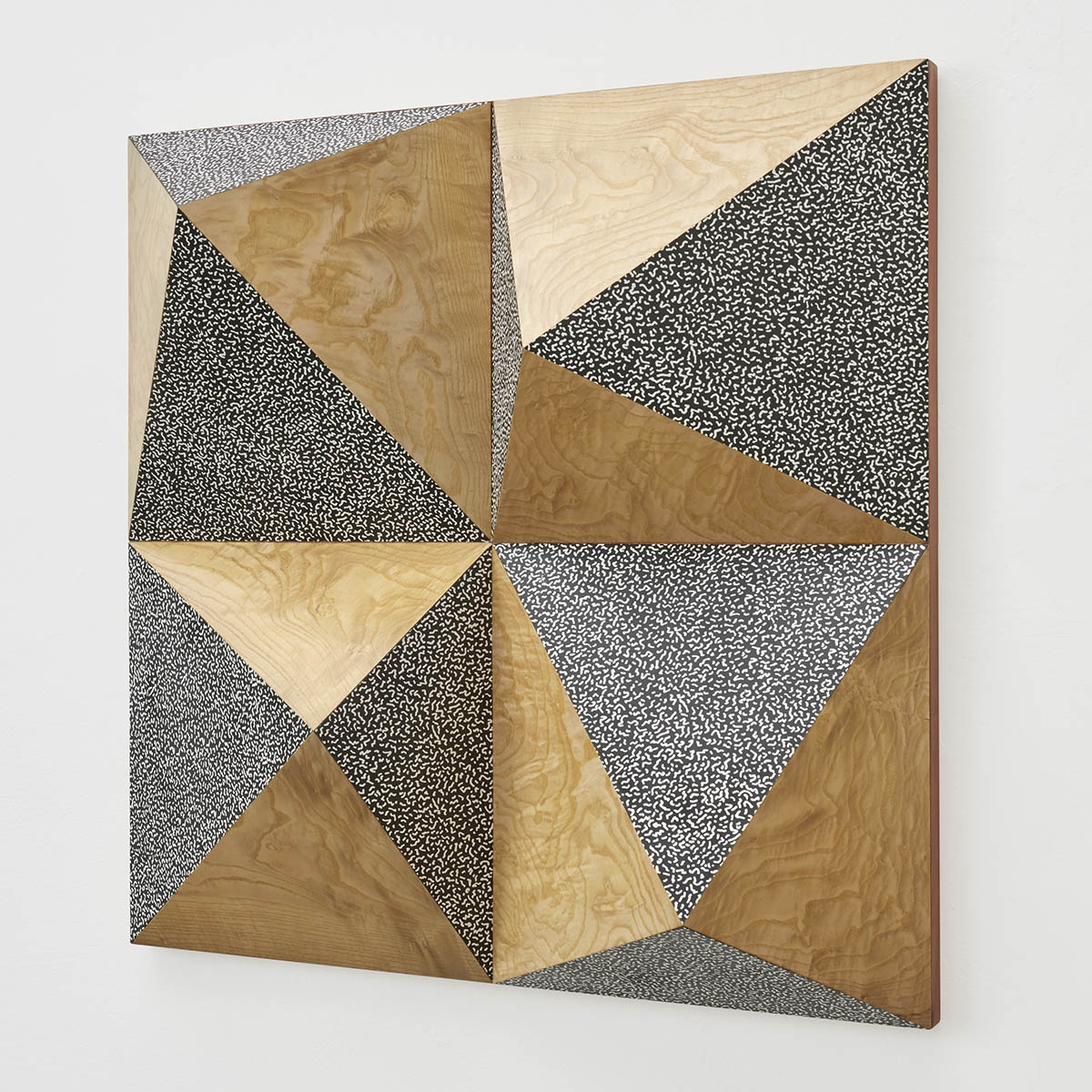 Difusor de sonido para una nueva acústica institucional VI, 2018
Láminas de raíz de olmo, MDF, serigrafía sobre papel, madera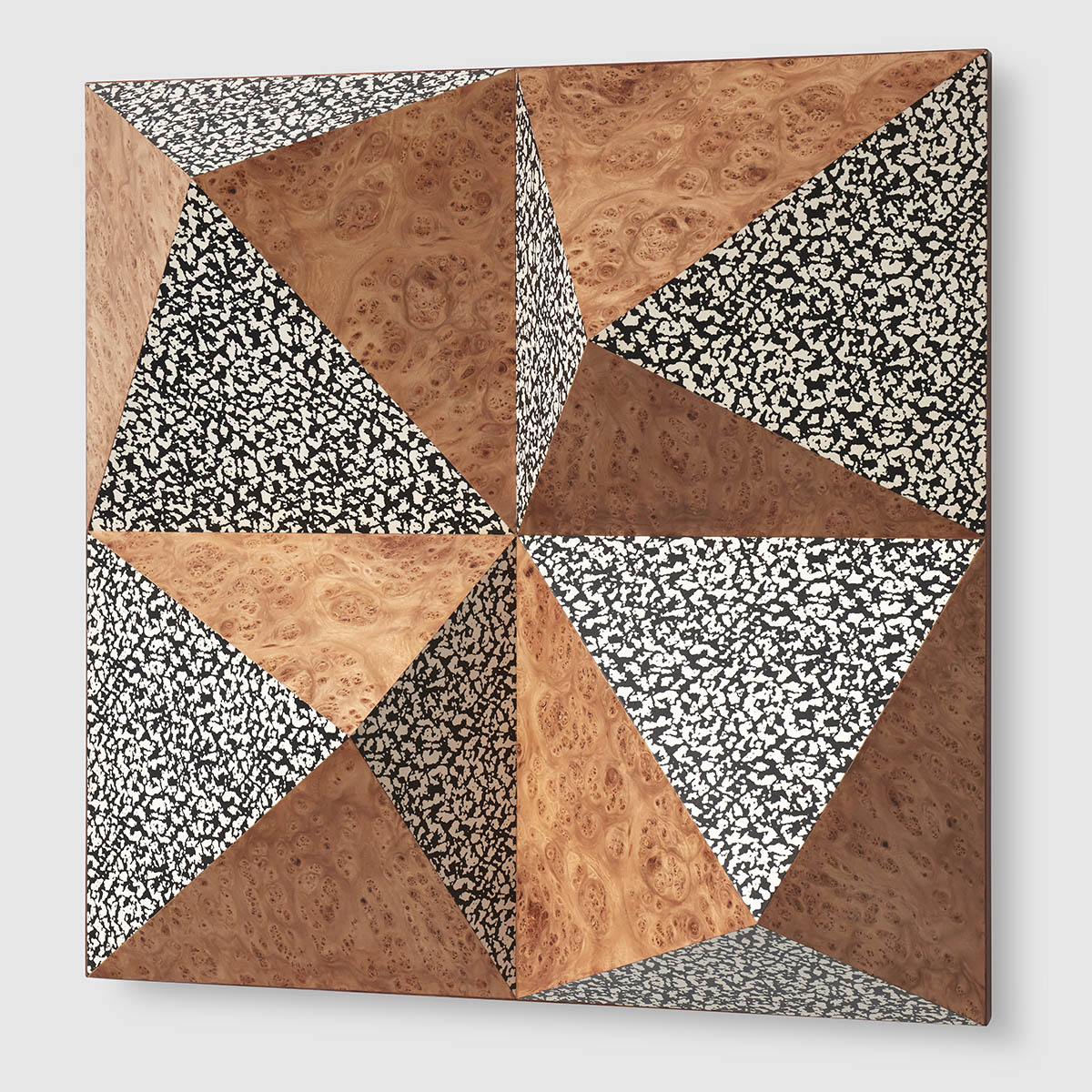 Difusor de sonido para una nueva acústica institucional I, 2018
Láminas de raíz de olmo, MDF, serigrafía sobre papel, madera