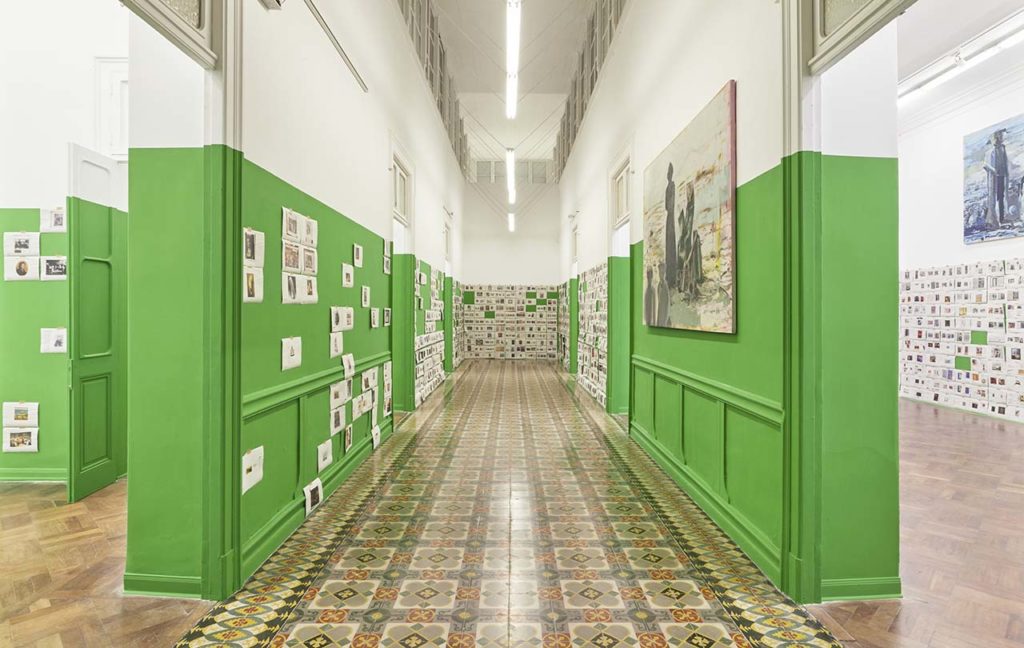 Atlas subterráneo [1933[1810-1983]2020]
This exhibition overlaps two groups of works: an installation of images printed on A4 sheets and a series of medium and large format paintings.
The "Atlas of Andean Modernism" is a research project that explores historical narratives about the modernisms that emerged in the Andean region. It consists of the chronological organization of images of works that have been used to illustrate panoramic publications on modern art in the region. When displayed, one can read certain currents that run through the plastic production, can see the changes in the sensibilities of its artists over the years and the generational change, and, with a little attention, can look beyond the pigeonholing and structuring to which most historical narratives tend to tend to find the heterogeneity, the contradictions and the utopian potential of cultural production.
The paintings installed on the atlas ("Ancón", "Tres personajes", "Huesos y arena", "Retrato 49", "Fosa", "Plaza y cultivo") are made from photographs and engravings of archaeological explorations from the late 19th century and the first part of the 20th century. All of them show a view of the surface and imply the abrupt (even violent) connection with a subway world where the past is found. Finally, academic curiosity, looting and revaluation projects are some of the engines that have driven modern cultural production in the region.
The "Atlas of Andean Modernism" has been realized thanks to an artistic research grant from MoMA's Cisneros Institute, and part of the project was developed during a residency at the Delfina Foundation in London sponsored by Artus.
Atlas subterráneo [1933[1810-1983]2020]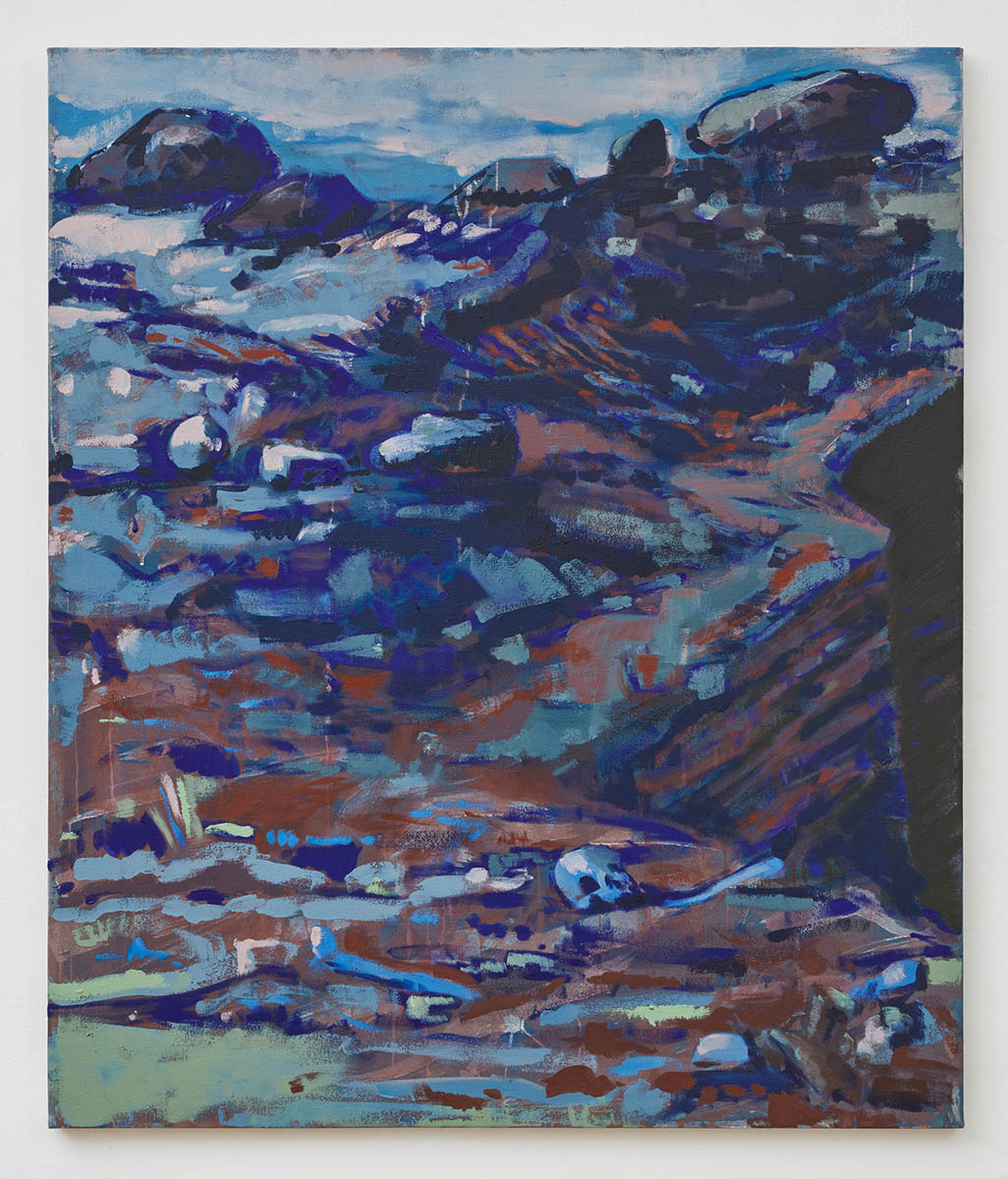 "Huesos y arena III", 2022