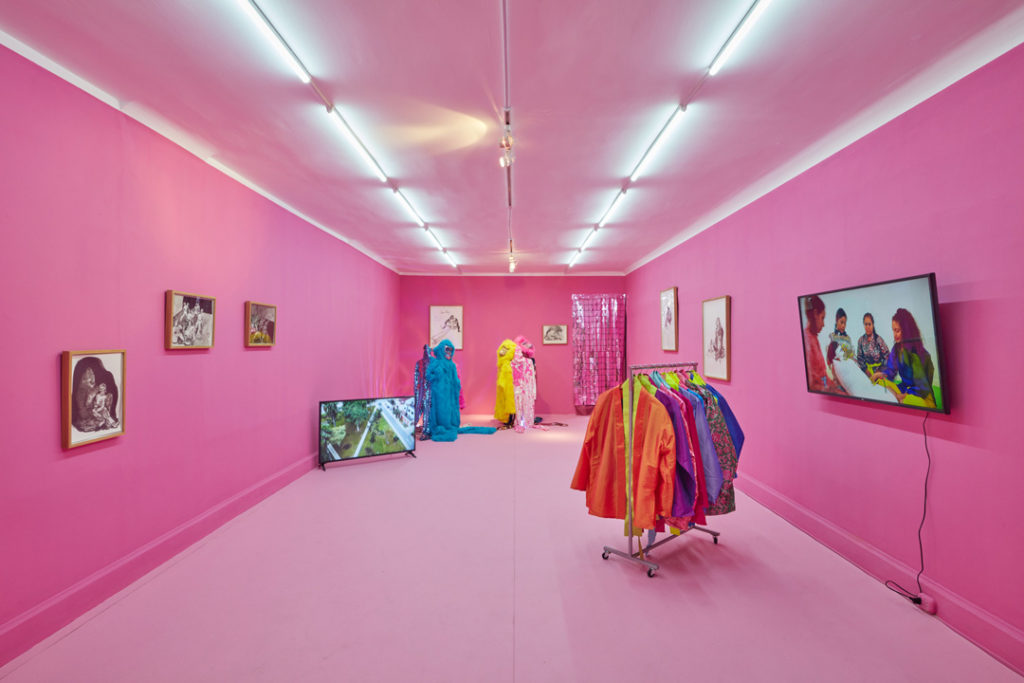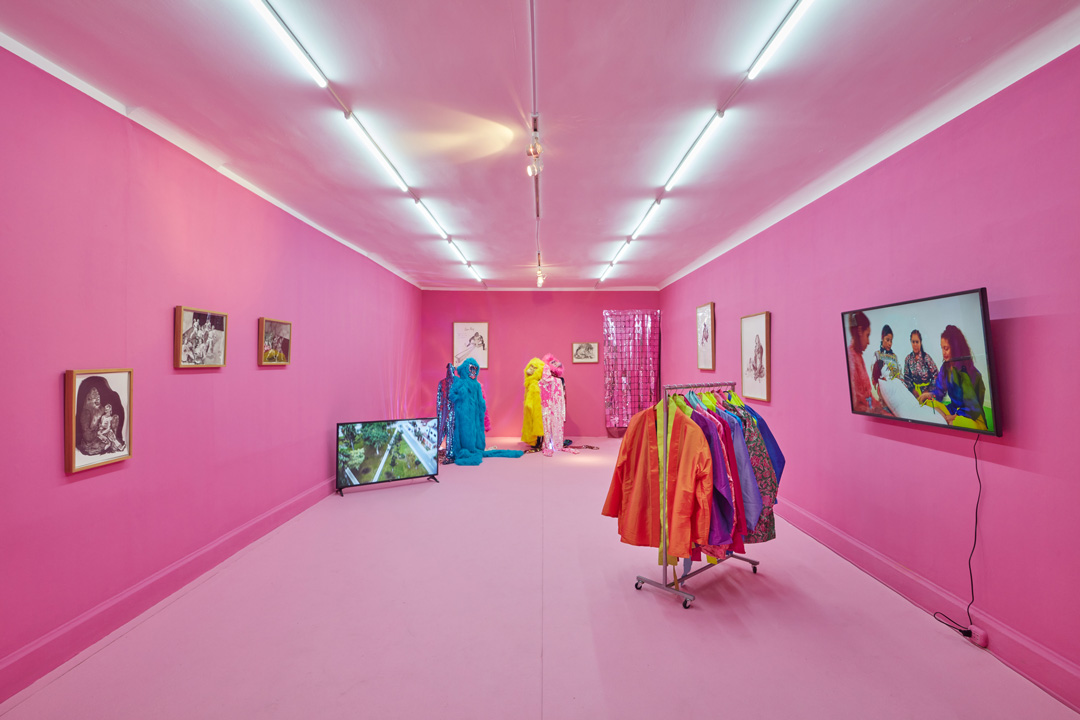 Queen Kong:The girls learn to fight
King Kong's girl befriends King Kong. She makes a choice not to return to civilization. Instead she stays with King Kong exercising some political incorrectness, and displays of strength. She did not become the submissive object of desire because what she enjoys is friendship and freedom. Like her friendship with Queen Kong. And this King Kong's girl trains to fight. Our girls will train to fight. The project is inspired by Virginie Despentes' King Kong Theory specifically her analysis on the relationship between King Kong and the woman heroine within the film King Kong. But in this installation, there is a very different turn. This is the subject of the installation presented within the proposal.
The drawings refer to the friendship between the girl and King Kong, as well as the presence of Queen Kong with her exuberant uninhibited and unapologetic sexuality. The colors in the installation emphasize the sensual character of the drawings, creating at the same time a girlish aesthetic made with bright pastel candy colors. Fake fur on objects is also present. These colors and textures create an inviting friendly atmosphere. The space is inviting and filled with humor, expressed through the drawings and the smiley gorilla masks.
Queen Kong:The girls learn to fight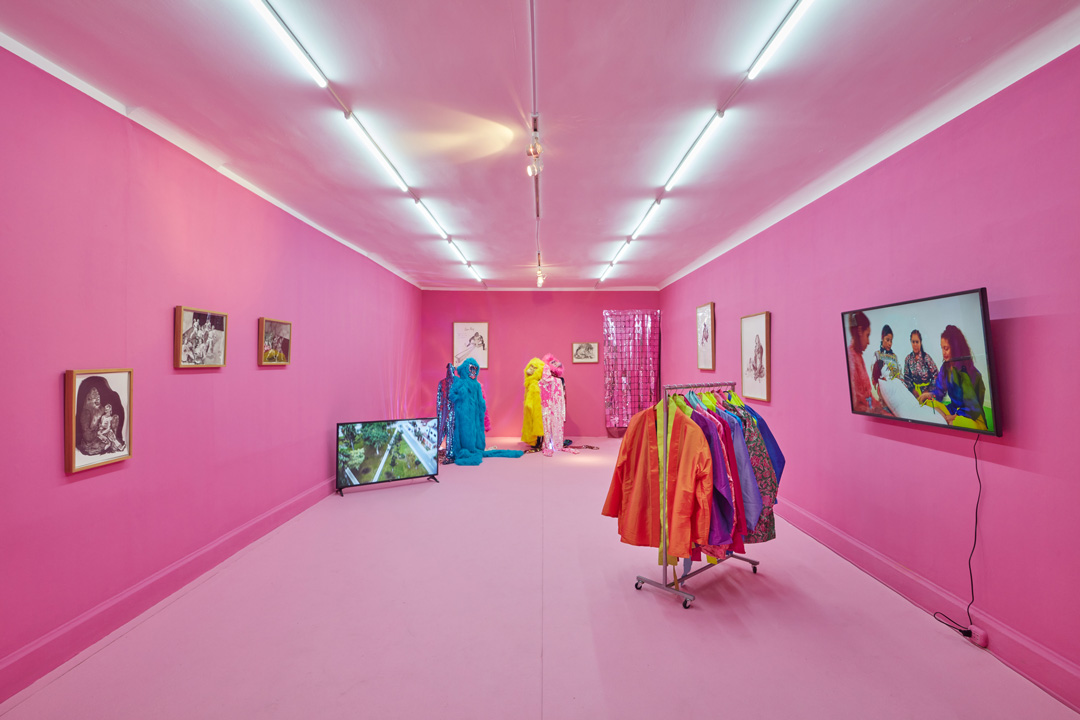 " Queen Kong: The girls learn to fight", 2019
Complete installation (Edition 1/2): 3 videos, 1 clothes rail with 15 custom made karate costumes, 2 coat stands with custom made gorila suits and sequin onesies, 3 gorila masks, 1 inkjet photograph, 5 drawings of 31 x 41 cm, 3 drawings of 76 x 57 cm and 2 mechanical arms covered in fur and sequin fabric